GBWhatsApp Development Shuts Down
As we already know that Whatsapp Inc is constantly trying to move people who are using GbWhatsApp, WhatsApp Plus or other modded Whats-app versions to original Whats-App. WhatsApp inc is aggressively banning users who are using Any modded WhatsApp version in order to force them to use the original one.
In a surprising move on August 01, 2019 after releasing of their newest version 7.00 on July 17 the GB Whatsapp team was working on new version but shuts down the development on August 01, 2019, below is the Facebook status updated by the team of GBMods:-
GBWhatsApp Facebook Status
GBWhatsApp Update Notice
Users using GBWhatsapp latest version also getting update message from WhatsApp as whatsapp is urging them to upgrade their version to an updated one, warning looks like below added image: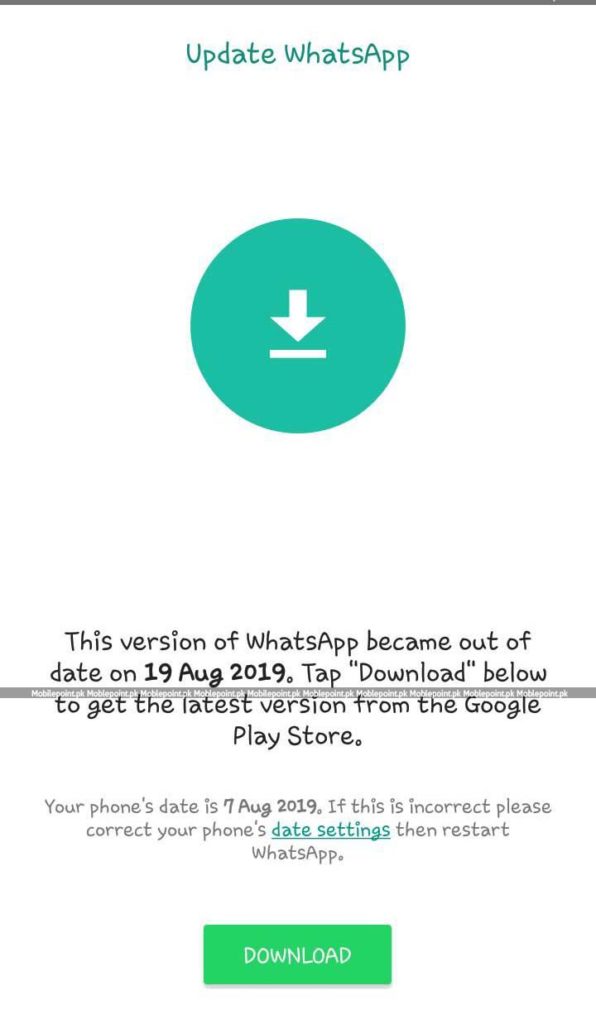 GBWhatsApp team issues Warning
In another status update Team GBMods warn other users who are trying to develop GBWhatsApp that they should not use the name of Team GB Mods team members or Team GB Mods will the same with Whatsapp Inc.
In order to verify the shutdown we visited official website of Team GBMods which is https://www.gbmods.co/ and they actually deleted all of the content.
It is a sad announcement for GB lovers and a sign of relief for WhatsApp Inc as they are able to shutdown a major player.
Your Thoughts on GBWhatsApp Shutting Down??
What are your thoughts about this? Are you planning to use Original Whats-app or finding alternative????